The 1st Interstate H2 Highway in the USA will roll out in September 2017. A hydrogen car motorcade will start at the ITM Power hydrogen fueling station in Riverside, California and end at Mandalay Bay in Las Vegas, Nevada.
This year in Las Vegas, SOLARPOWER International (SPI) is joined by Hydrogen + Fuel Cells NORTH AMERICA and Energy Storage International (ESI) with more than 20,000 visitors expected (September 10 – 13, 2017) so the H2 road trip will fit in well with this venue.
The idea behind the 1st Interstate Hydrogen Highway builds upon former California Governor Arnold Schwarzenegger's concept of the H2 Highway.
One of the gentlemen spearheading this effort is filmmaker Michael Henning, who is developing a new documentary feature film, "Keys to the Cage", featuring the hydrogen car movement in America.
According to Mr. Henning, "Arnold Schwarzenegger's hydrogen initiative started during his tenure as governor of California in 2004. It has been defined as a hydrogen Highway if H2 Vehicles can make it from one city to the next and back again. This has been achieved a number of times in California but never before has an interstate connecting two states been presented."
For and after this event, the next group of items is currently being discussed as possibilities; Mr. Henning goes onto suggest:
"1. A permanent station with more to follow starting at the Mandalay
2. The two governors endorsing this intuitive by commemorating the opening with a formal Proclamation.
Please take a look at the potential reading that we have penned.
A motorcade of H2 vehicles coming into the Mandalay as their final place of entry after starting at the Riverside California ITM H2-station
With celebrities driving and Ex-Governor Arnold Schwarzenegger leading the way.
A potential H2 drone light show that concludes with an H2 USA final formation. Such light shows have been done before.
A Ride and Drive for public awareness as well."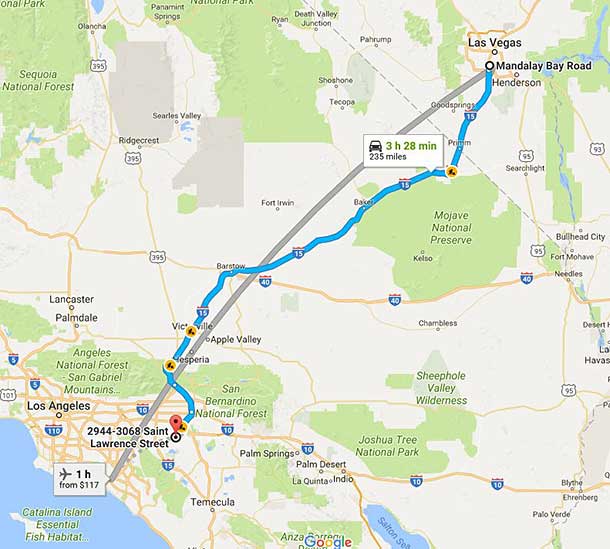 In addition, Jay Leno's television show, Jay's Garage may also play a role in kicking off the 1st Interstate H2 Highway.

I will publish more info about the 1st Interstate H2 Highway as it becomes available.

A special thanks for making this historic event possible goes to filmmaker Michael Henning, Hydro Gene Johnson, Stephen Jones, ITM Power, Arno A. Evers, Air Products, Craig Wooster, Mike Strizki, Larry Turner, Gary Thuroǀ, Ross Todd, Clem Palmer, Tobias Renz, Nick Mittica, California Fuel Cell Partnership, current Nevada Governor Brian Sandoval and former California Governor Arnold Schwarzenegger.

References

http://www.hydrogencarsnow.com/index.php/search/?q=road%20trip – hydrogen road trips

https://www.cnet.com/news/hydrogen-road-tour-rolls-across-america/ – hydrogen road tours

http://www.hydrogencarsnow.com/index.php/california-hydrogen-highway/ – California Hydrogen Highway

http://www.hydrogencarsnow.com/index.php/category/hydrogen-highways/ – hydrogen highways

http://www.csrwire.com/press_releases/21571-Drive-to-Survive-2003-to-Promote-Alternative-Fuels-and-Drive-Hydrogen-Home – Drive to Survive 2003

https://youtu.be/ZTWbFFlwc-4 – Solar Power / Hydrogen convention in Las Vegas

https://youtu.be/sx5sEMZDMg8 – keys to the cage

http://www.hydrogencarsnow.com/index.php/search/?q=las%20vegas

This post was originally published on this site